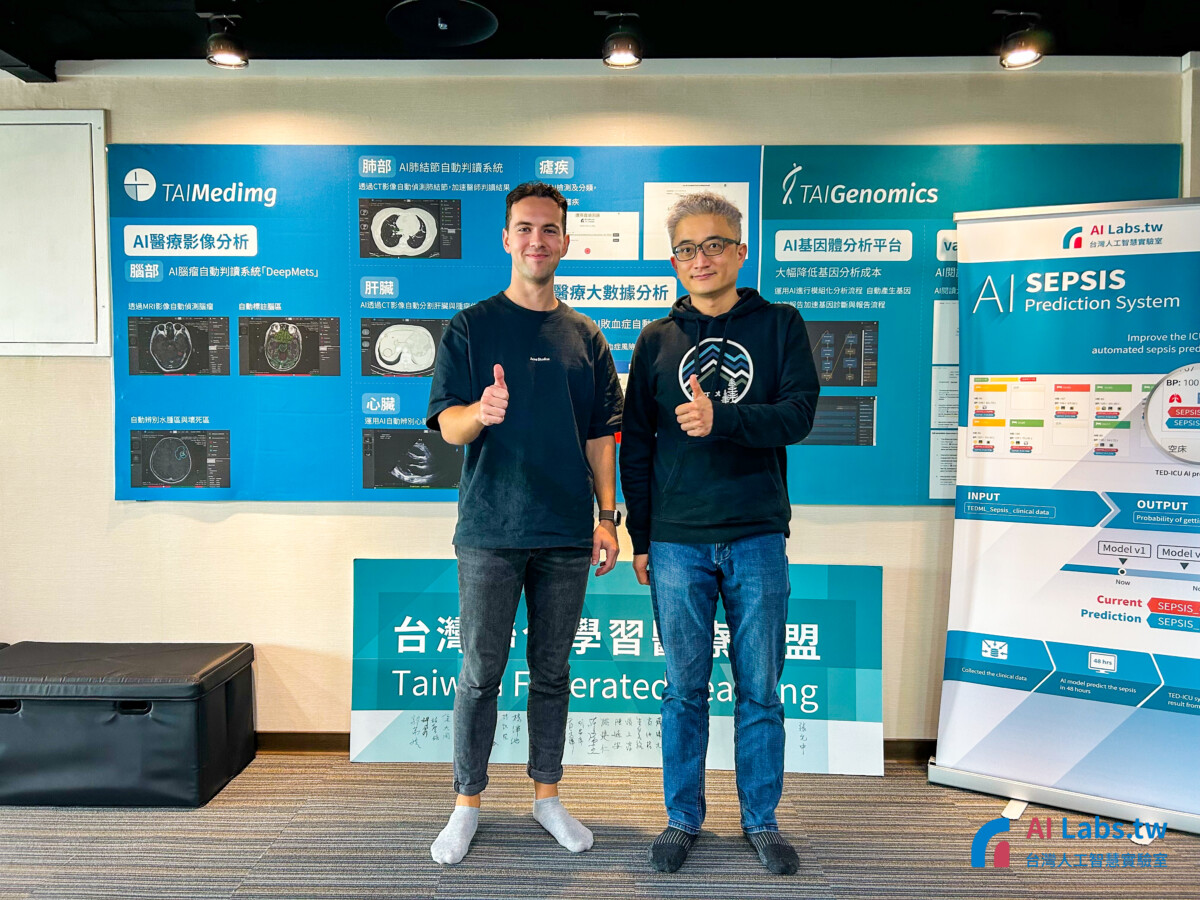 Taiwan AI Labs, a leading artificial intelligence research institution, has announced a significant milestone in its global expansion efforts with the signing of a memorandum of cooperation with Turing College, a pioneering educational institution based in Lithuania. The collaboration aims to facilitate intensive exchanges in areas such as federated learning and will also encompass internship programs, fostering a mutually beneficial partnership.
Turing College is a renowned online educational institution offering cutting-edge artificial intelligence courses to working professionals. Students have the unique opportunity to learn from experts in the field, including AI industry leaders such as Google, Meta, Amazon, and now, Taiwan AI Labs, as well as prestigious research universities like Cambridge and Stanford. Currently, the college has over 500 students from more than 20 countries, with the ambitious goal of becoming one of the largest AI academies in the European Union by 2025.
Founder of Taiwan AI Labs, Mr. Ethan Tu, expressed his excitement about the collaboration, stating, "This partnership provides Taiwan AI Labs with an exceptional opportunity to showcase Taiwan's technological prowess and jointly develop trustworthy AI technologies that align with the principles of privacy and human rights in the European Union. We also anticipate that this collaboration will foster greater industry partnerships in the EU region, shining a spotlight on Taiwan's contributions to the global AI landscape."
Mr. Jason Huang, Representative of the Taiwanese Representative Office in Lithuania, extended his congratulations, highlighting the synergies between Taiwan and Lithuania as both economies thrive on advanced technology. He emphasized the immense potential for collaboration in the burgeoning AI industry, stating, "Both Taiwan and Lithuania are leaders in advanced technology, and together, we have substantial room for cooperation in the realm of AI knowledge."
The collaboration between Taiwan AI Labs and Turing College was formalized following intensive discussions and consensus on various aspects, including the development of AI education, utilization of federated learning methodologies, establishment of best practices, and the initiation of an internship exchange program. The memorandum of cooperation was signed in April, marking the commencement of a fruitful partnership in the field of AI application and academia.
Lukas Kaminskis, CEO of Turing College, expressed his enthusiasm for the collaboration, stating, "Partnering with Taiwan AI Labs provides our students with an exceptional opportunity to learn from one of the leading AI institutions in Asia. We are excited about the possibilities this collaboration holds for their educational journey."
With this collaboration, Taiwan AI Labs and Turing College aim to foster knowledge exchange, nurture AI talent, and contribute to the advancement of the global AI ecosystem. 
About Taiwan AI Labs:
Taiwan AI Labs is a renowned research institution at the forefront of artificial intelligence technology. With a mission to push the boundaries of AI innovation, Taiwan AI Labs focuses on groundbreaking research, development of cutting-edge AI applications, and fostering partnerships to create a positive impact on society. For more information, please visit [website link].
About Turing College
Turing College is an online educational institution dedicated to providing high-quality AI courses to professionals worldwide. Through its industry partnerships and expert-led curriculum, Turing College aims to empower individuals with the skills and knowledge required to thrive in the AI-driven world. To learn more about Turing College, please visit [website link].
Press Contact
Mr. Barrett Tsai
PR Account Executive | Taiwan AI Labs
https://ailabs.tw/wp-content/uploads/2023/05/IMG_4697-1.jpg
900
1200
AILABS.TW
https://www.ailabs.tw/wp-content/uploads/2018/12/AI-Labs-Logo-1-300x92.png
AILABS.TW
2023-05-22 17:34:53
2023-05-22 17:38:41
Taiwan AI Labs and Turing College Sign Memorandum of Cooperation to Foster Collaboration in the Field of Artificial Intelligence